Chemical leak from container on Sinokor ship
Leakage of hazardous chemicals has reportedly happened on one of Sinokor Merchant Marine's ships in South Korea.
Korea Coast Guard said that around 3.56 am local time on 15 February, it was alerted to the leakage of ethylidene norbornene from a damaged container into the ship on which it was loaded in Gwangyang Port. At the time, containers were being loaded onto the ship at berth 15 in Gwangyang Container Terminal.
The coast guard said that while attempting to move the affected container, the fixing device was damaged while lifting other containers. Subsequently, one box fell onto the affected container, exacerbating the chemical spillage.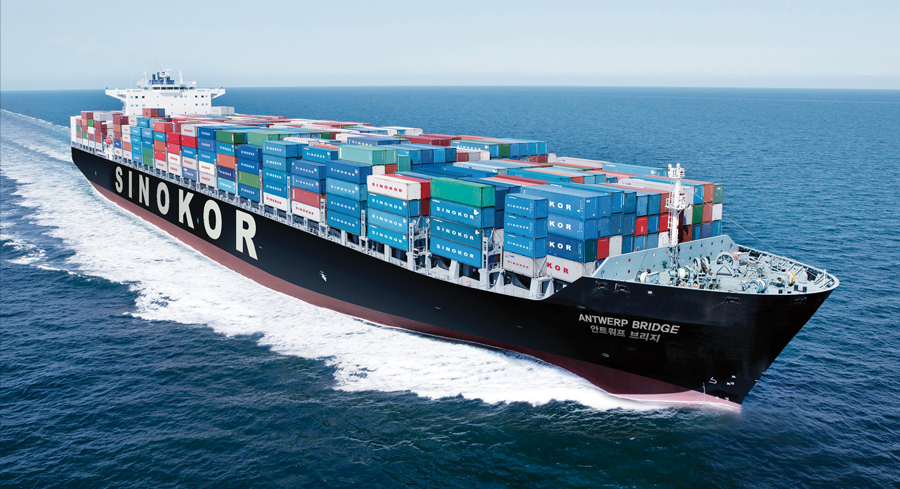 It is estimated that 20 tonnes of ethylidene norbornene have leaked into the ship's cargo hold. Some of the chemicals also spilled into the sea through the ship's drainage hole.
Korea Coast Guard did not release the ship's name, except to say that the 27,000 GT vessel is Panama-flagged and manned by 20 seafarers.
However, AIS data shows that the only Panama-flagged ship currently in Gwangyang Container Terminal is Sinokor's 2,535 TEU Shanghai Voyager, which plies the South Korea-Southeast Asia route. Sinokor had bought the 2011-built ship from Japanese tonnage provider Santoku Senpaku for US$22.5 million in May 2021.
Korea Coast Guard said, "We discussed the joint disposal of the hazardous liquids with the Ministry of Environment and the Fire Service, and we plan to use cranes to safely dispose of the damaged containers."