CULines-operated boxship hit by bulker in Taichung
A ship operated by China United Lines (CULines) on the South China-Taiwan service, sustained damage to the railings on its stern after the vessel was hit by a bulk carrier while docked in Taiwan's Taichung port.
At the time of the accident just after midnight on 20 February, the 639 TEU OSG Admiral, which CULines chartered from Adani Shipping China, was anchored at berth 45 in Taichung's South Central Terminal, having arrived from Keelung the previous day.
The 46,841 dwt bulk carrier Xiang Fu, owned by Shanghai Vasteast International, was docked at the neighbouring berth 44. Due to the north-eastern monsoon season, strong winds caused the mooring lines attached to the Xiang Fu to snap, cutting the bulk carrier adrift and it knocked into the bow of the OSG Admiral. Subsequently, the Xiang Fu ran aground on a shoal along the opposite bank.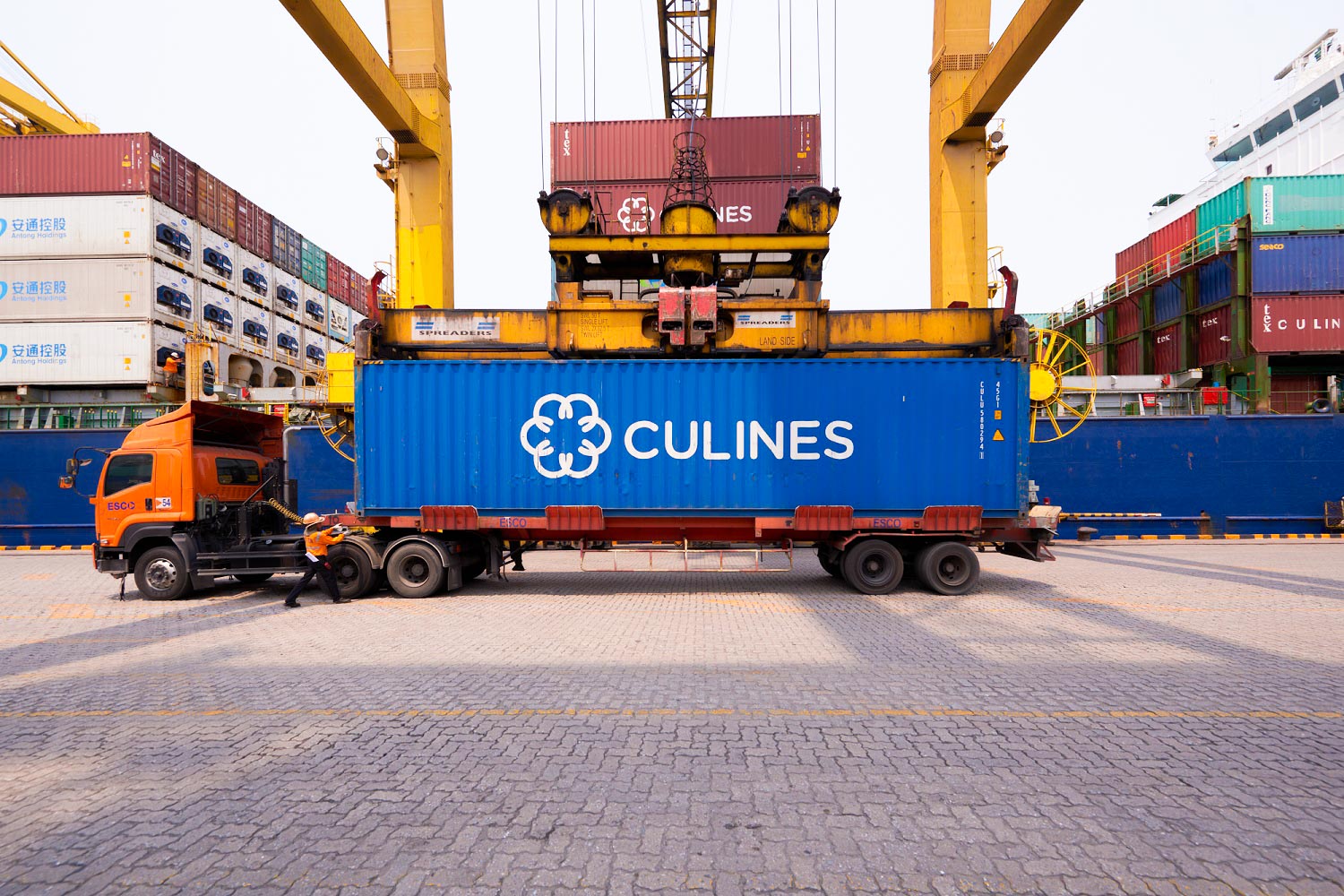 It took three tugs deployed by Taiwan International Ports Corporation (TIPC) to free the Xiang Fu in the afternoon on the same day.
TIPC's Taichung branch head Chen Chung-lung told journalists that apart from some damaged lightings, the accident did not cause substantial damage to the port facilities.
He said, "Given the current climate, moorings will have to be inspected. If the weather worsens, we may consider suspending the movement of ships and asking incoming vessels to move to other piers."
Chen added that the Maritime Port Bureau's Central Navigation Centre is investigating the cause of the collision. He noted that besides damaged stern railings, OSG Admiral also suffered some hull damage.
Xiang Fu appears to be fine, and it is up to the Central Navigation Centre to permit both vessels to leave the port. OSG Admiral, which is being inspected at berth 34 in Wan Hai Lines' Taichung terminal, is supposed to head to Kaohsiung next.