First container vessel calls NWSA's upgraded Terminal 5
The first vessel has docked at the new Terminal 5 in the Port of Seattle, which is now open for cargo ships to call the Northwest Seaport Alliance (NWSA) gateway.
On 7 January, the 4,860 TEU container vessel MSC Monterey reached Seattle and was handled by four new Super-post Panamax cranes, which have been purchased by SSA Terminals.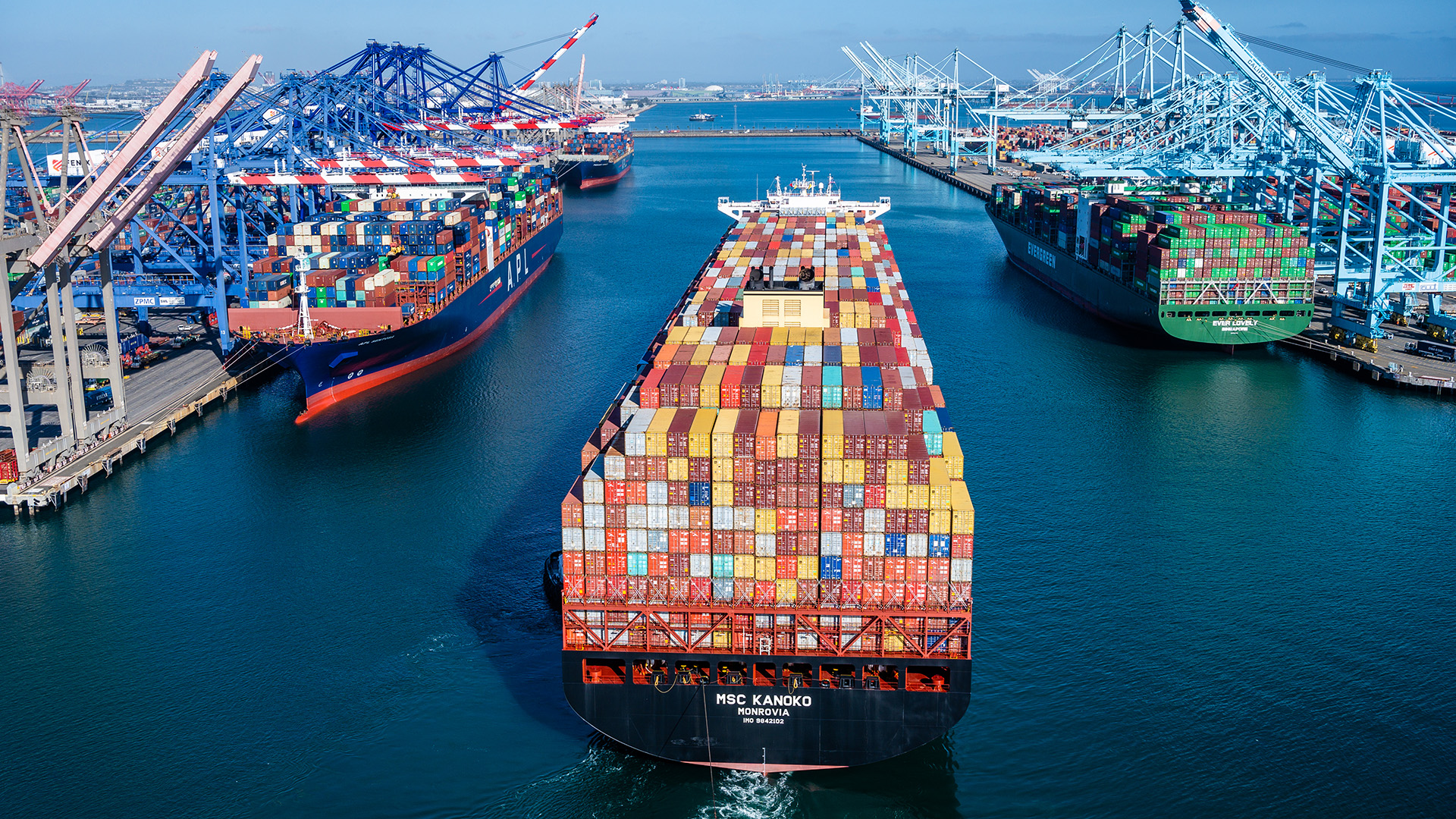 The Terminal 5 Modernization Program was launched in 2016 to expand gateway cargo capacity and enable the NWSA to service the largest vessels in the Transpacific trade.
Construction on the new facility launched in July 2019, conducted by the combined investment of approximately half a billion dollars from the NWSA managing members and SSA Marine.
The terminal renovations include two reconfigured berths to support larger cranes, on-dock rail, 1,500 refrigerated plug ins, and shore power capability.
The second phase of the Modernization program is underway with operations in the south berth expected to be complete in mid-2023. At full completion, Terminal 5 is expected to boast 748,668 m2 additional capacity.
"The opening of Terminal 5 will add an additional berth to our gateway at a time when the supply chain is under increased pressure. We are the only gateway bringing additional berth capacity to our harbors on the West Coast at this critical time," said Port of Tacoma commission president and NWSA co-chair, Don Meyer.
Furthermore, Port of Seattle Commission President and NWSA Co-Chair, Ryan Calkins noted, "This investment will increase our ports' competitiveness, support additional maritime jobs, and reduce our environmental impact by enabling ships to use shore power rather than running their generators while at berth."
Terminal 5 is equipped to support both efficiency of operations and the surrounding environment, while on-dock rail is anticipated to play a significant role in helping to reduce truck traffic around the terminal.
Moreover, the terminal's shore power capability is projected to reduce vessel emissions while at berth. Vessels will be able to plug into the electrical grid and utilise cleaner energy than burning fuel, reducing negative impacts to surrounding near-port communities and helping the NWSA reach its emission reduction targets.