Yang Ming boss claims Taiwanese carriers could earn more than banks in 2021
Yang Ming chairman Cheng Cheng-mount said at a media briefing that with the liner industry heading for another year of record earnings, Taiwan's three largest liner operators, Evergreen, Yang Ming and Wan Hai, may have a combined profit exceeding the island's banks.
In the first nine months of 2021, the companies' profits were as follows:
Yang Ming – US$3.95 billion
Evergreen – US$5.69 billion
Wan Hai – US$2.49 billion
The trio's combined net profit of US$12.13
billion not only exceeded their total net profit over the last 20 years but also transcended Taiwanese banks' combined pre-tax profit of US$11.31 billion in 9M 2021.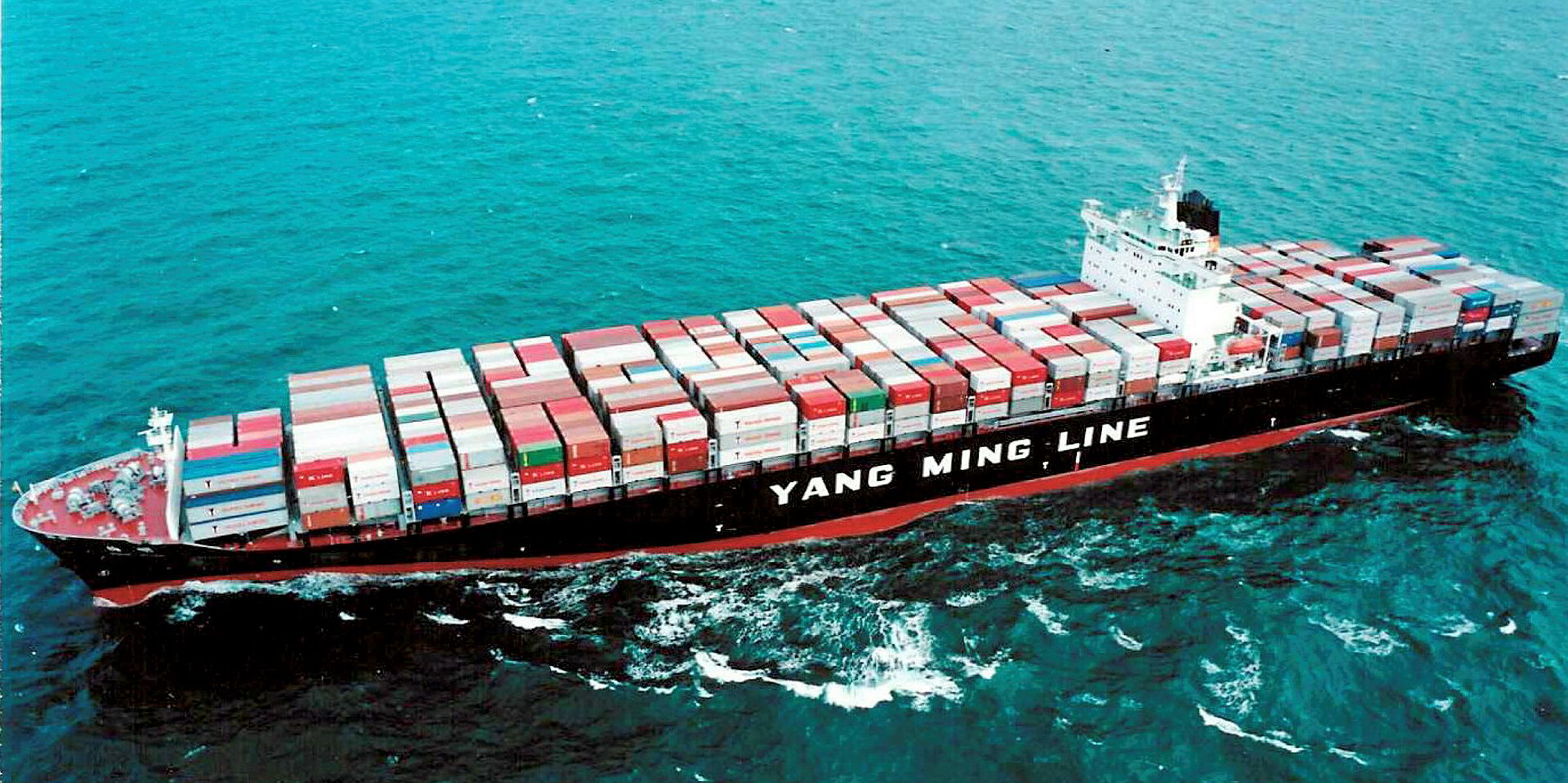 With container freight rates showing no sign of a major correction, Cheng believes that Evergreen, Yang Ming and Wan Hai could have full-year earnings in the region of US$18 billion.
Alluding to the past decade when Yang Ming suffered a string of losses that necessitated recapitalisation from the government, Cheng said that 70% of a shipping company's performance depends on market factors, and 30% is based on the company's diligence.
Government entities, including the Ministry of Transport and Communications, own around 33% of Yang Ming.
Yang Ming's past struggle meant that the company could not rush into newbuilding orders like what almost all its peers have done, according to Cheng, who added that when he took over the reins from Bronson Hsieh in October 2020, his first action was to revamp Yang Ming's financial structure.
According to Yang Ming's 9M 2021 financial report, the company's debt ratio is 45.33%, which is the lowest among Taiwan's three largest container carriers. Cheng noted his next steps were to improve the corporate governance structure and set the rules of the game clearly, including predicting the trend of future environmental protection regulations, setting the ratio of capital expenditure to revenue.
While market observers have been eagerly anticipating Yang Ming to commission newbuildings soon, Cheng remains cautious.
"In the past two years, Yang Ming has been profitable and we have time to decide on chartering or building ships," he said. "On the one hand, because almost every shipyard is fully booked (until 2023), it is not a good time to negotiate with the shipyard. On the other hand, environmental protection trends need to be studied and judged because
the ship configuration is related to future maintenance costs and personnel deployment."
Cheng acknowledged that Yang Ming's modest scale prevents the company from undertaking Cheng large-scale investments or mergers and acquisitions like MSC and Maersk, which have acquired logistics firms.
However, being small has its advantages. "Our financial burden is not large. It means that we can adjust flexibly and slowly design environmentally friendly ships," pointed out Cheng.