Chinese partners launch new China – Laos rail service
The Chinese companies Sinotrans, Shenzhen International and the unified operation platform China Merchants Group's logistics business, have jointly launched the 'Bay Area' China-Laos Railway train, connecting the Chinese Port of Shenzhen with the capital of Laos, Vientiane.
This is the first international train leaving from Shenzhen to reach Laos, and one of the first batches of international trains to Laos in China, according to a statement.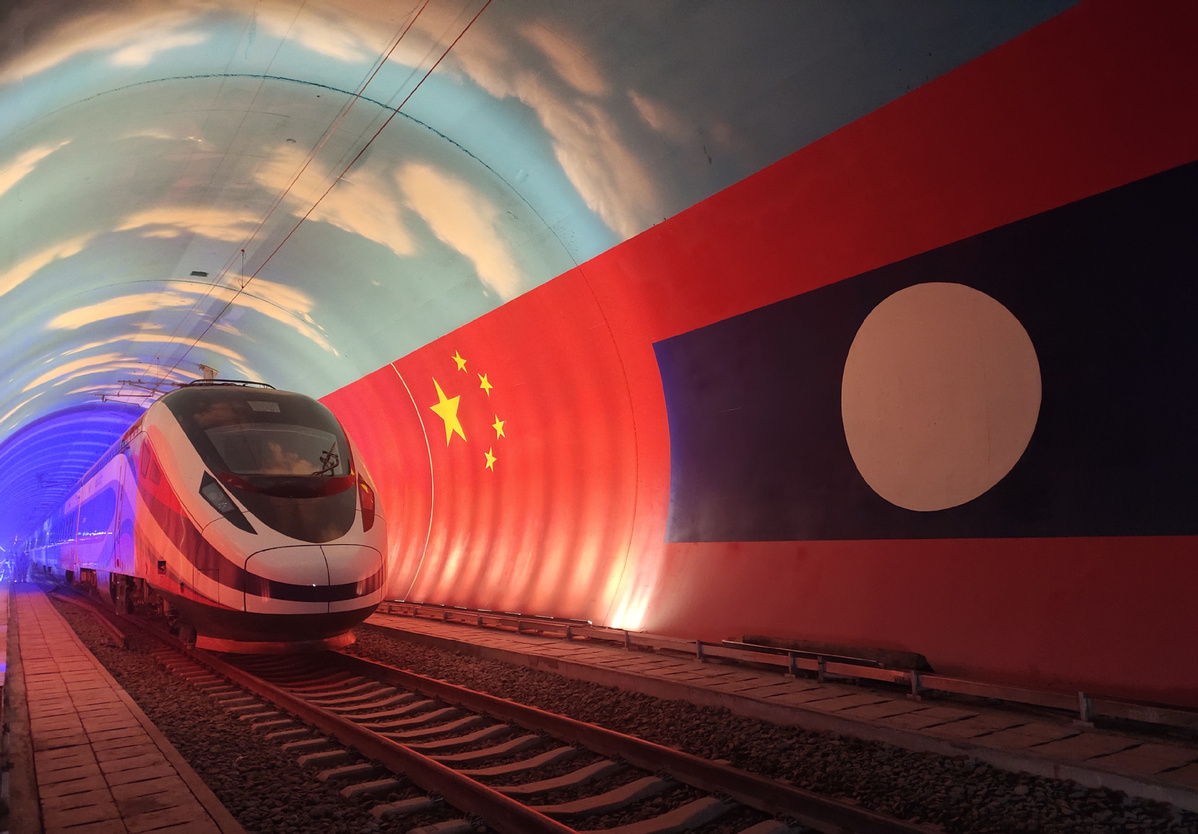 It travels along the newly opened China-Laos Railway and leaves China through Mohan Port in the town of Kunming. The train arrives in Vientiane, Laos in an estimated time of four days. From there, Sinotrans's branch in Laos is in charge to provide overseas services, for an end-to-end solution.
The first train to establish the service departed on 3 December from Pinghu South Railway Station of the Port of Shenzhen, carrying 35 containers.
For the smooth operation of the 'Bay Area' China-Laos Railway international train, Sinotrans joined hands with Shenzhen International to integrate freight transport resources and also cooperated with Shenzhen Customs and CR-Guangzhou to make preparations.
Shenzhen Customs is responsible for the development of new supervision methods and the creation of a convenient customs clearance environment, while CR-Guangzhou coordinates transportation plans and station resources, and adjusts operation procedures.
Additionally, the Transport Bureau of Shenzhen Municipality, State-owned Assets Supervision and Management Commission of Shenzhen Municipality, Finance Bureau of Shenzhen Municipality and Commerce Bureau of Shenzhen Municipality have provided a green channel for efficient approval for the operation of the train.
The launch of the 'Bay Area' China-Laos Railway international train opened up a new land logistics channel, directly connecting the Greater Bay Area with the Association of Southeast Asian Nations (ASEAN) countries.
Moreover, the Regional Comprehensive Economic Partnership (RCEP) Agreement, which will officially enter into force on 1 January 2022, is expected to strengthen economic and trade relations between China and the ASEAN, and also accelerate the flow of materials.
The new service is also anticipated "to further highlight the role of Shenzhen as an international transportation hub connecting European and Association of Southeast Asian Nations (ASEAN) countries," said a Sinotrans official.
After starting operations in August 2020, the 'Bay Area' train that has been based in the Greater Bay Area, has continuously opened new lines, connecting Europe and Asia.